Gem Cones
Gem cones support the awaking consciousness.
They are made with a unique alchemy process combining high vibrational gems and minerals with a pure water source. The energetic qualities of these gems and minerals are thus infused into the water making the gifts of the minerals highly active. These gem essences can provide both subtle and profound. They support many levels of being such as physically, emotionally, mentally and spiritually.
Gem Cone Sessions are $65
Handmade by an artisan, using a unique alchemy process combining high vibrational gems and minerals with a pure water source.
Moldavite- is a gem grade meteorite, translucent ocean green color, that fell from the sky 14.8 million years ago in the now Czech Republic. Moldavite has come to have a reputation as a catalyst for rapid and positive spiritual transformation. It seems to be a magnet for synchronicities – those astonishing "coincidences" that nudge us in the direction of our evolution. Moldavite appears as a vivid talisman of heavenly energies, making those energies available to the inhabitants of this planet. It simply is. It vibrates. It is transforming. It brings joy to all cellular structures in its vicinity. It also protects you from various vibrations of which you are not aware at present. It merely originates and contains frequencies, we might say- memories and realities- beyond the scope of this dimension and it is this, and this alone, which causes it to be of power here.
Golden Celestite – is a rare mineral found to date only in Poland. It grows in long spears, which come in clusters. It's a very nurturing, healing stone. It is in the yellow ray of light that is in the energy of harmony. It connects with the energy of Gaia, so it is empowering in that it strengthens the energy and it is connected into the elliptical flow of life that flows through our solar system. So it is connecting simultaneously with the earth energy, and with the realms of energy for this particular solar system. It is soothing for the mental body, as well as the emotional body. This is a very good stone for a healer to use, because it helps them not to become depleted. It helps them be constantly fed from the energies so they can continuously work, and it keeps them in balance.
Tanzanite – is a beautiful blue-violet gemstone found in Tanzania, Africa. It is also known as blue zoisite. Metaphysically, Tanzanite is said to activate and integrate the energies of the heart, throat, third eye, and crown chakras, facilitating a situation in which the mind and psychic abilities are activated and guided by the wisdom of the heart. The energized throat chakra allows for clear communication of this integrated understanding. The coming of this stone to the surface of the planet heralds a tremendous awakening of the heart energies of the race of man. It is primarily for balancing the spirit at this time and you will find that very many of what you call "illnesses" in these days are due to imbalance of the spirit. Tanzanite is the key to experiencing the inner worlds. Allows for communication with the spirit guides and other beings from dimensions normally hidden to our conscious minds.
Labradorite derives from the Canadian peninsula Labrador, where this gemstone was first discovered in 1770. This feldspar is characterized by a play of color (labradorescence) that often shows in vivid shades of blue, green, gold, and sometimes red. Labradorite is the gemstone of adventure, for it offers us the chance to embark upon a multitude of voyages of self-discovery. It is the gemstone of magic. It awakens the awareness of one's innate magical powers. It can aid one in the manifestation of one's desires, as well as in seeing the magic that permeates our world. Labradorite creates a force field throughout the aura, protecting and strenghtening the energies within. It can be used a balancing agent for those who wish to incorporate all of the Elements into their energies.
Chrysoprase – is a translucent apple green gemstone, a variety of chalcedony. The depth of color speaks of their strong healing energy and of connection to the domain of Nature Spirits. Chrysoprase also helps one to always remain centered in the heart, providing courage to face difficult or threatening situations with steadfast resolve and truth centered compassion. Chrysoprase is a stone that brings peace to the heart. It is believed to be healing to the emotions, particularly for "heartbreak", allowing one to see opportunities for growth, even in misfortune. Its use is recommended for those who wish to relieve stress. It can be calming to anger and soothing to fear as well.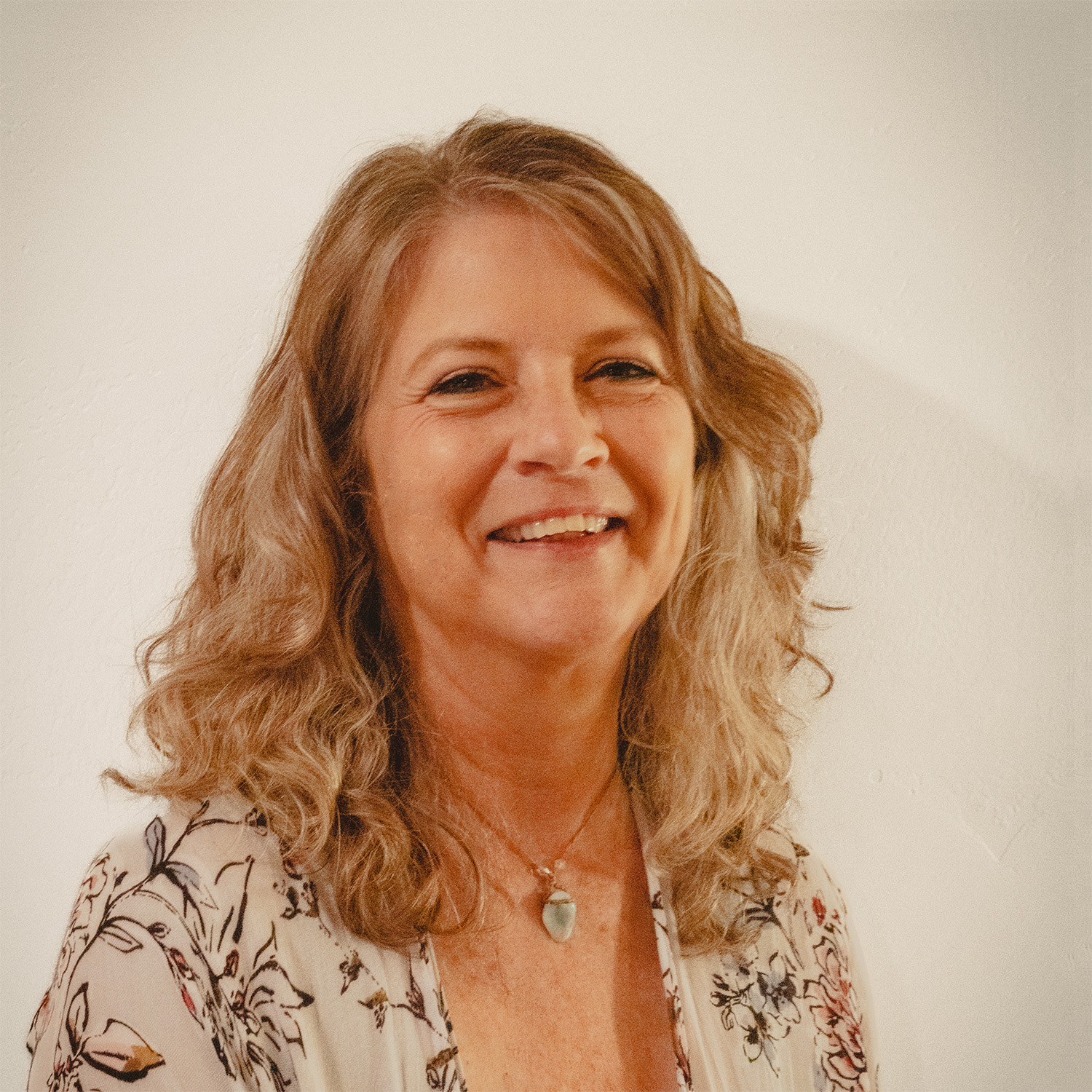 Jodie Wilson
Holistic Practitioner
After a number of life-changing events in 2017, Jodie left the urban sprawl and her corporate job for the sacred Red Rocks of Sedona. Jodie had yet another life-changing opportunity to help open and manage a Tachyon center.
Jodie has been studying and working with Tachyon energy since 2017. With her intuition and healing demeanor, she supports her clients in understanding and experiencing zero-point energy and achieving what is referred to as The Calm.
Jodie has created a unique healing experience combining ear coning, Tachyon energy, and the healing energy of crystals with her Crystal Chakra Mat. All in a serene setting. Ear Coning is 100% relaxing and healing.
Tachyon Energy

Ear Coning

Holistic Wellness
The 40-minute session for Essential Oil cones is $55.00 and for Gem Cones is $65.00.  You will choose the cone you would like to use in the session.
Location
We are located in beautiful Sedona, Arizona.