Ear Coning
Once an age-old remedy, the practice of ear coning is now making a resurgence in modern times.
Once an age-old remedy, the practice of ear coning is now making a resurgence in modern times. Ear coning or candling, a traditional therapy in India, China, Tibet, Egypt and Ancient Greece, was popularized by the Hopi Native American Tribe of the American South-West.  The modern incarnation of the treatment is primarily based on the form used by the Hopi (meaning "Peaceful People").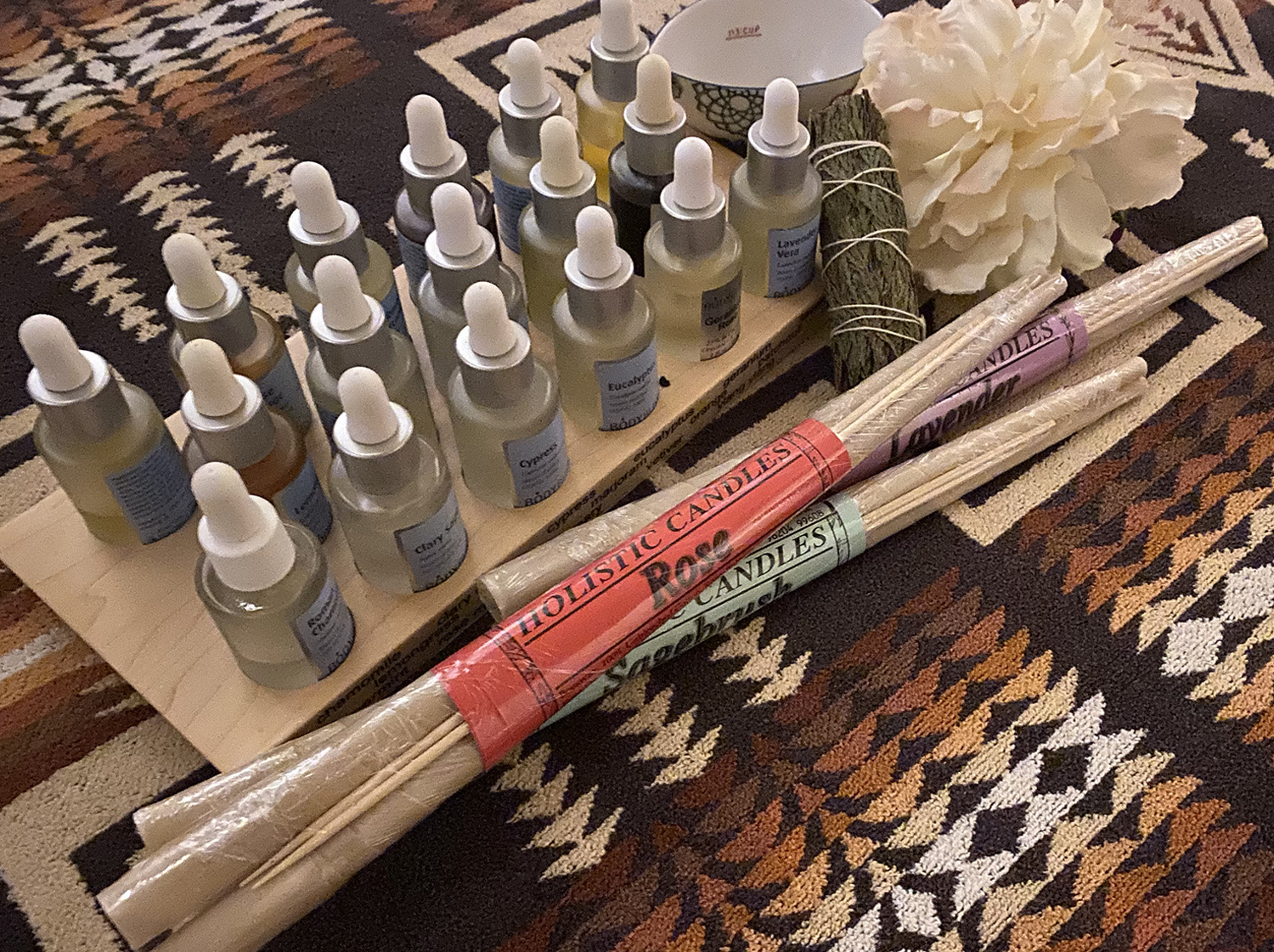 Ear coning is used for aura and spiritual cleansing for purifying. They were used to clean se and harmonize the different energy fields of the body. Equally they were also used in initiation rituals and healing ceremonies. The importance and use of ear candles is illustrated in numerous ancient wall paintings including those found within the caves of the Grand Canyon.
Native Americans use ear coning as a form of medicine.  A cotton tube, impregnated with beeswax, honey and therapeutic oils, is painlessly inserted into the ear to draw out impurities and relieve pressure in the head and sinuses.
Step 1
Fully dressed you lay on a warm crystal charka mat with your head supported on a pillow, so the auditory canal is vertical. Tachyon energy is incorporated to elevate you to zero-point energy. You will also receive a gentle trigger point ear massage to help facilitate the flow. Each session last about 40 minutes.
Step 2
The process involves placing a hand-rolled 100% unbleached cotton and 100% beeswax. (See types of cones) The cone is placed just inside the ear canal, as far as is comfortable into the ear canal.
Step 3
The candle is then lit, a gentle suction and vacuum draws the wax and impurities from the ear and produces a light suction action. This vacuum is caused by the warmed air from the flame and colder air moving through its hollow center. The movement and compression between the ear canal and the cone chamber generate air flow acting like a chimney. The burning action infuses the herbs and essential oils into a vapor, which is drawn into the auditory canal. This performs a massaging function as well as softening any impurities.
Step 4
A fire crackling sound may be heard and possibly some gentle popping. The rising air gently massages the eardrum and helps to regulate ear pressure. A small amount of earwax is also removed during the treatment.
**Things to know:
It could take 3 separate sessions to eliminate what was started with the 1st session.
Space them 3 to 7 days apart.
If ears feel drawing or dry, use olive or Mullein flower oil – a few drops of warm oil is very soothing.
If you burn a cone by itself, expect a small amount of wax and powder from the cone. Forget about the wax as an indicator of the success of the coning, use your perception of how you feel before and after as your gauge.
We are not responsible for misuse of this product.
Ear Coning can benefit conditions affecting the head and ears such as sinus congestion, ear noises and excessive earwax. Users often describe a soothing, light sensation in the ear/head area and a general calming, relaxing effect.
Cost
The 40-minute session for Essential Oil cones is $55.00 and for Gem Cones is $65.00.  You will choose the cone you would like to use in the session.
*Payment method is by cash or Venmo only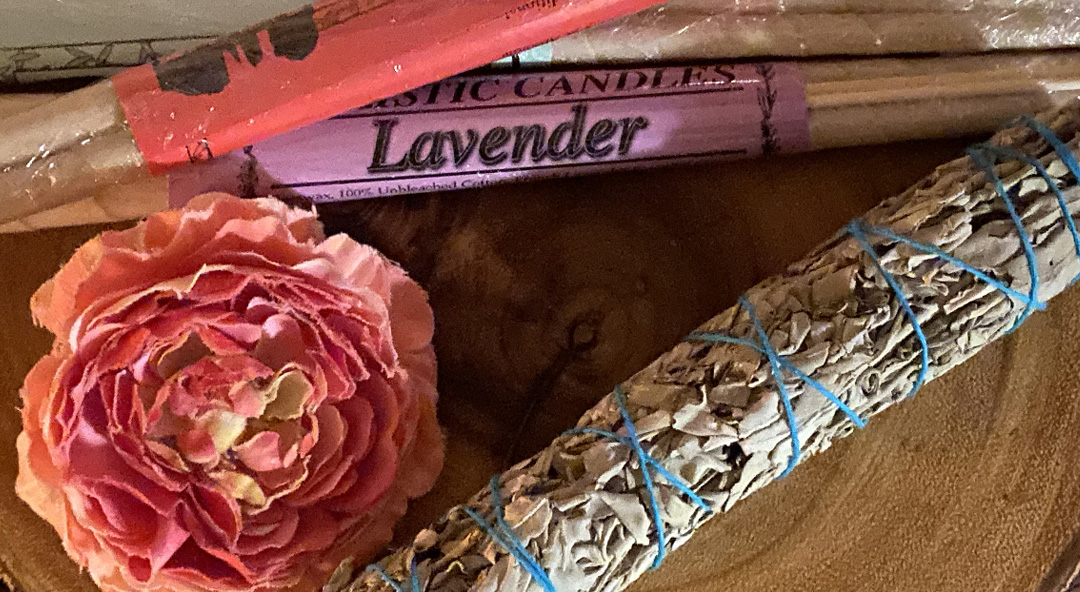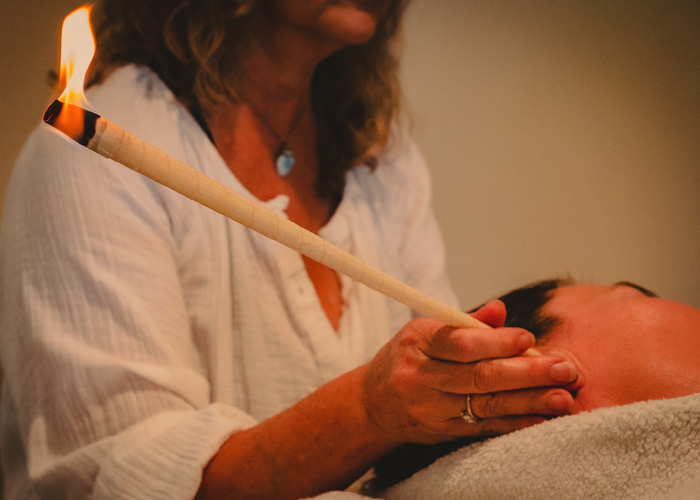 Ear Coning is often used by people who need relief with:
Healers & Practitioners
Healers and Practitioners find this practice helps facilitate and elevate their practices.  Eliminating negative energy, Auric clearing, realignment of subtle energy flow, and clarity in addition the Crystal Chakra Mat and Tachyon energy allows for a maximum healing experience.
............
Many people report an enhanced sense of smell and hearing which might take a few minutes to adjust to.
01. Tinnitus
02. Sinusitis
03. Rhinitis
04. Hay fever
05. Excessive earwax
06. Colds
07. Tension headaches
08. Stress
View all of our Cones, Experiences & Tachyon Candles.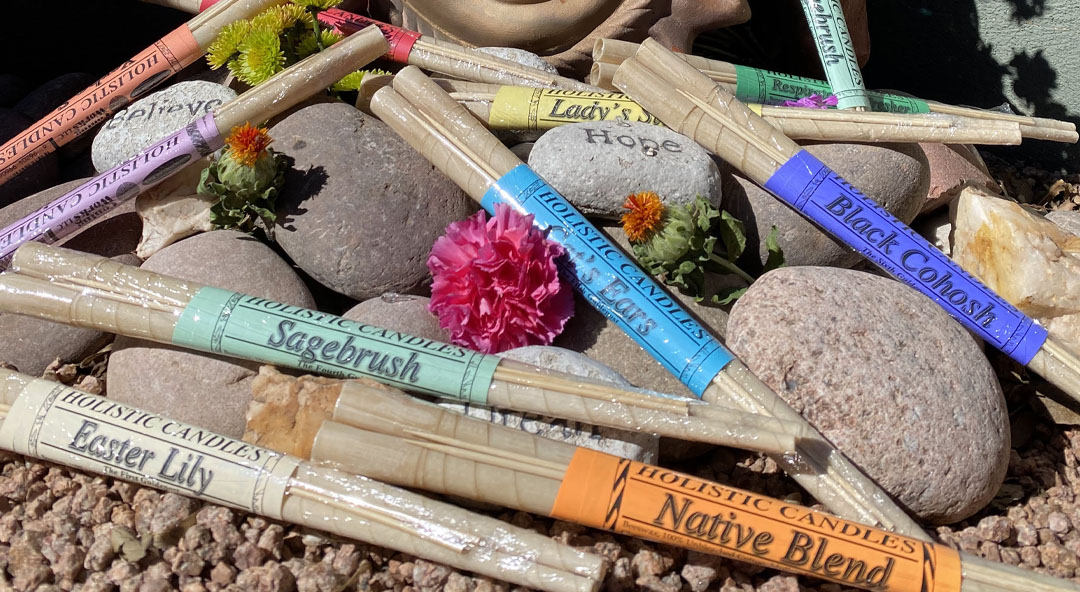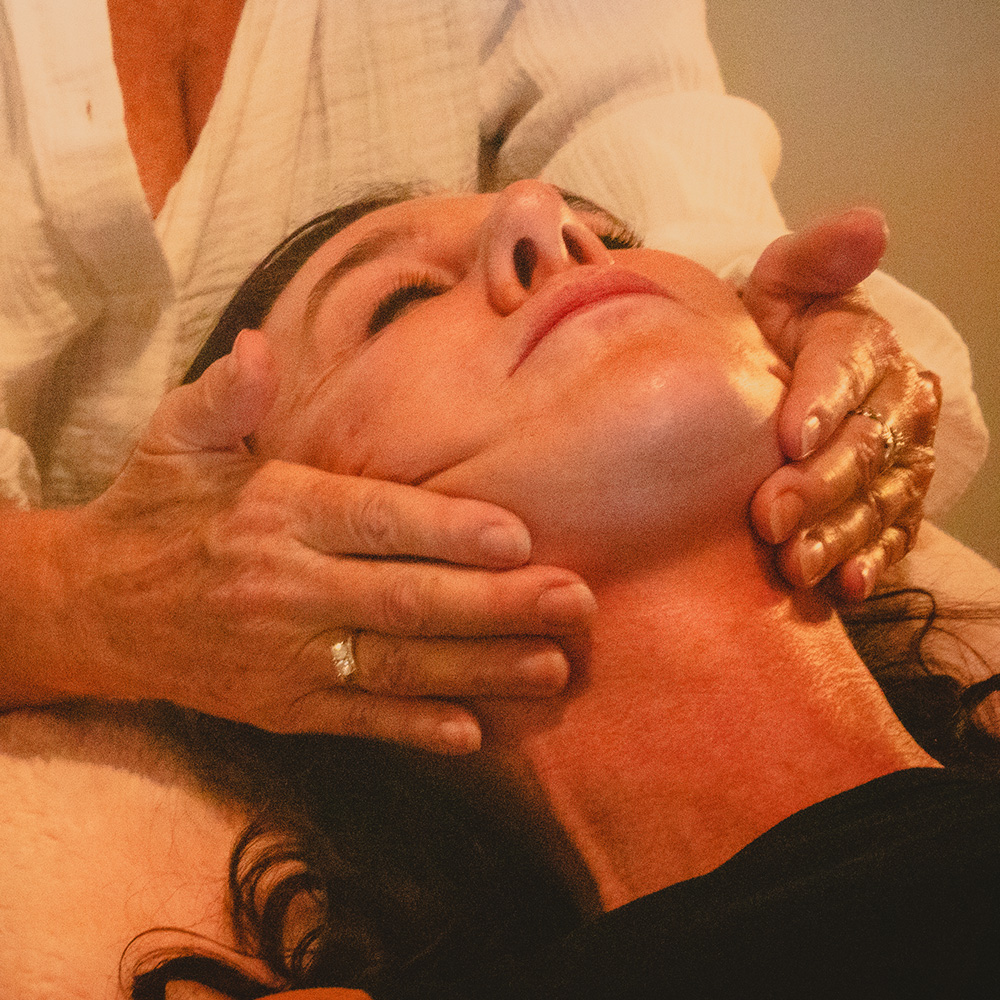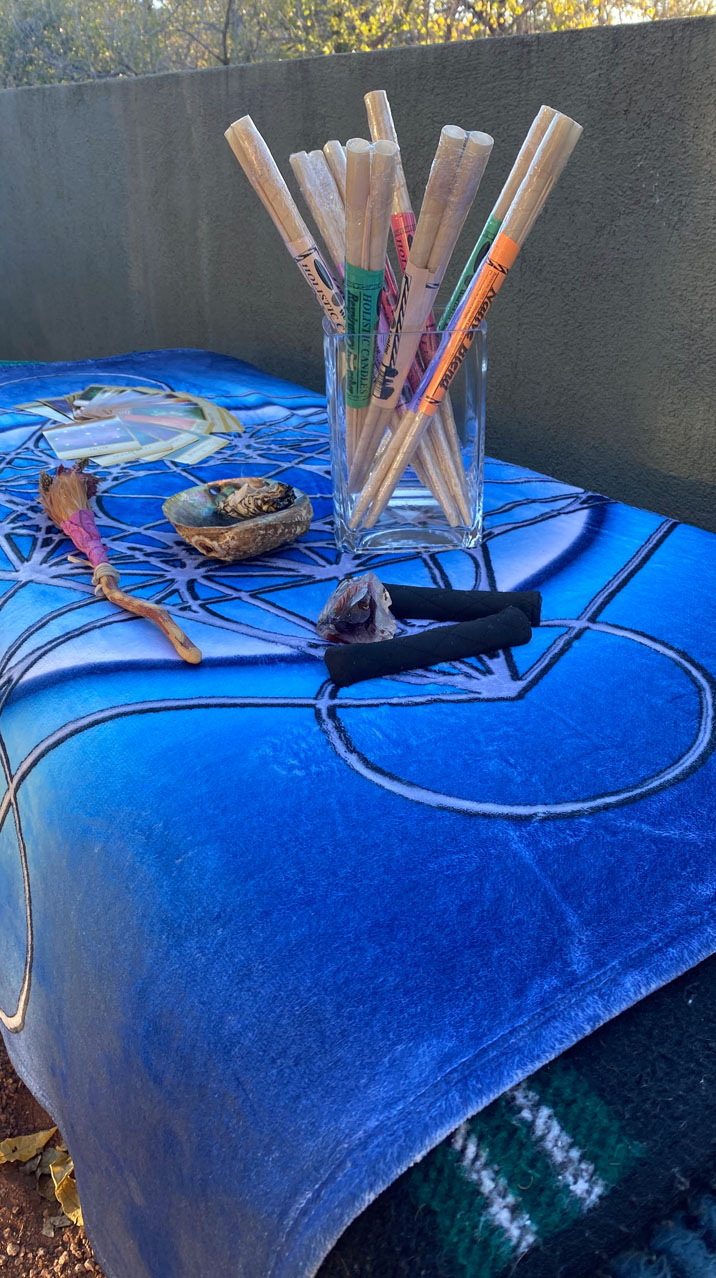 *All cones are hand created with love by Irene McFee in Sedona, Arizona.  If you would like to purchase cones for home use email me for more information.
If you have any questions about ear coning, we are eager to answer.  Simply contact us using any of the methods here.
Location
We are located in beautiful Sedona, Arizona.